More Than Meets the Eye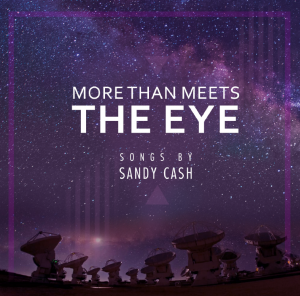 More Than Meets the Eye is a five-song EP released in 2020.  Reflecting Sandy's love of great stories, these songs tell the tale of women who persevered — professionally, personally, and in the face of a changing, and sometimes dangerous world.
Words and music by Sandy Cash, except the final track, a song written by Ray Scudero z"l (of blessed memory).
1. More Than Meets the Eye
2. I Don't Have Memories
3. Everything's Alright
4. Hard Times No More
5. Shuttle Doggerel (Steady As She Goes)