The King and I – Thanks for the Memories (and Melodies)
The King and I – Thanks for the Memories (and Melodies)
May 27
I'm still floating from the experience of playing the role of a lifetime: Anna in the Jerusalem production of Rogers and Hammerstein's "The King and I."  Jerusalem Post columnist Liat Collins was one of the many, many people who came out to see one of our six performances, and — in an article devoted to other issues — she was inspired to declare us "amateur but accomplished."
Ahem. I cannot pretend to be objective, but I believe that our cast of 30 was, as the song goes, "Something Wonderful."  Here are some memories — and pictures — to share.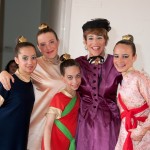 Without a doubt, the best "take away" from this production was the warm, family feeling that developed among the cast members. There were far more kids than adults in the show, and all that hard work was more than paid back by the hugs I got at most every rehearsal.  The three taller girls seen here are Shalev Haddad, Noa Kaufman and Maayan Baily — all veteran dance students whose skills were put to beautiful use throughout the show — and 10-year-old Pnina Falk, in red, has already performed in several plays.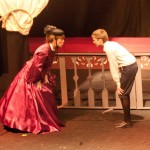 Speaking of children, meet my on-stage son!  The part of Louis was played by Elan Mauer, a wonderful singer and performer, who, it turns out, once performed with my real-life son in a local production of "The Wizard of Oz."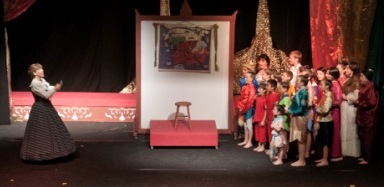 Here's me, playing schoolmistress to the whole crew.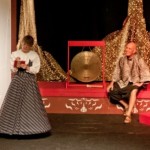 And of course, there's no King and I without the King.  Zvi Goldfeld is wonderful singer/actor, and a sweetheart of a man who had quite a challenge transforming himself into the tough and forbidding King who eventually steals Anna's heart (though she would never admit it for a minute of course!).  But in matters of the heart, actions speak louder than words…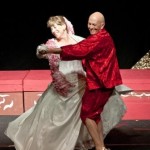 Shall we dance?  Oh I hope we will again someday… I do hope so!